Get a mortgage with a bad credit rating
The number of lenders who provide remortgages and mortgages for people with credit problems is limited. There are just a handful of lenders who will help people with CCJs, defaults, mortgage arrears, discharged bankrupts and individuals with a poor credit score or bad credit rating.
The adverse, sub-prime or bad credit mortgage industry as itís often known has certainly come out of the shadows in the last few years. A decade ago it was a byword for unscrupulous brokers charging high fees and lenders bending over backwards with tantalising offers. Before the credit crunch in 2007 there was a broad range of competitively priced products, less punitive and more innovative in terms of deals. However, in the past few years the market has changed and lenders have become increasingly wary about lending to people with less than perfect credit history.
Having a poor credit rating can be a deflating and traumatic experience, whatever the reason. But there may be deals out there for you whether you're a first time buyer or moving home. Specialist lenders offer what are known as credit repair deals. Here, you will have to pay a higher interest rate than you would with a conventional deal and put down a sizeable deposit. However, once you have maintained your payments on one of these deals for a sufficient period (usually about three years) your credit history may be in a better position to remortgage back on to a high street deal and reap the benefits of more competitive rates.
People often find it useful to contact a mortgage broker who has experience in the area of adverse credit lending and non standard mortgages. You can do this by simply completing the no obligation contact form on this website. There are a few specialist lenders out there and they get most of their business through brokers.
A truly independent broker will look at your individual circumstances and find the best mortgage for you. They may be able to help you find a mortgage even if you have been turned down elsewhere.
Each enquiry will be dealt with by an experienced advisor in a constructive and sympathetic manner. Even if you have County Court Judgements, credit card defaults, loan defaults, mortgage or rent arrears, bankruptcy, IVA, are self-employed or have difficulty proving your income, there may be suitable products available for you.
Just get in touch with a broker, tell the broker about your situation, and let them do the hard work.
Whatever your credit history, click here to contact a broker today.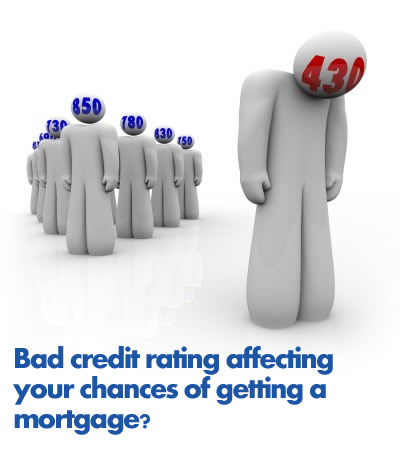 Contact us for a free mortgage quote