Do only specialist lender offer adverse credit mortgages?
Traditionally this is a specialist market, with lenders that concentrate on understanding and offering the best adverse credit mortgages. However, there are a small number of high-street lenders re-entering the market.
Specialist lenders are concerned that you 'rehabilitate' and rebuild your credit status but they are also concerned about responsible lending - making sure you can afford the repayments and thereby avoid further debt.
Some adverse credit lenders will want all the usual references which might include income proof and some proof of recent loan or mortgage repayments that will help them to decide on the severity of the credit problems and the risk. Specialist lenders tend to assess each case individually and independently. They will take the time to assess when and why the credit problem occurred, who the customer defaulted against and what has happened since.
The specialist lenders have now progressed enormously in their ability to assess your ability to repay, meaning that there should be minimal need for to provide documentation.
Effectively, the lenders are looking, if possible, to give you a 'second chance' - considering your potential to repay a mortgage rather than looking just at your past history.
Whatever your circumstances, simply complete our quick no obligation enquiry form and we'll let you know whether we can help.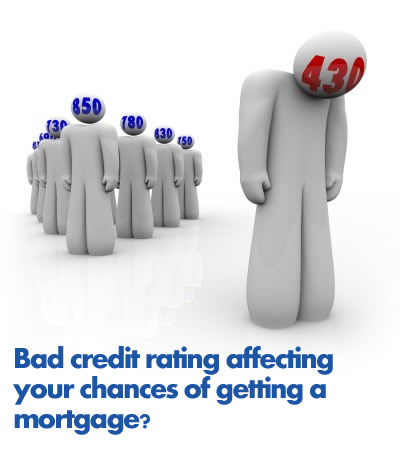 Contact us for a free mortgage quote