What are adverse credit mortgages?
Adverse credit mortgages come in a number of guises. Impaired, sub-prime, non-conforming, specialist and adverse all mean the same thing, it's simply that different lenders adopt different terms to represent borrowers who have or have had credit problems in the past. This might be county court judgements (CCJs), previous mortgage or loan arrears, bankruptcy or voluntary arrangements (IVA) with creditors.
Having an adverse credit product option means that borrowers who are not able to get a mortgage from a traditional high-street lender may still be able to get the mortgage they need to buy their house.
Adverse credit homeloans have higher interest rates because of the increased risk to the lender.
The terms light, medium and heavy adverse credit represent the level of adverse credit a borrower may have within each product range. This varies from lender to lender. For example, a light or low adverse product may allow for one missed mortgage or rent payment in the last 12 months and up to £2000 of CCJs. A heavy adverse product, however, may have no limits on payments missed or CCJs - typically, the more adverse credit, the higher the interest rate charged. They may also vary in loan-to-value available.
Whatever your circumstances, simply complete our quick no obligation enquiry form and we'll let you know whether we can help.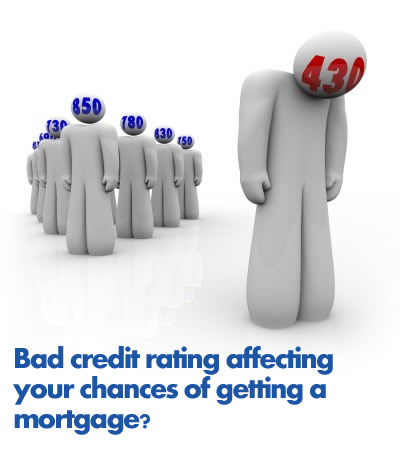 Contact us for a free mortgage quote